Interested in being a research participant?
Please contact our Geras Research Coordinator, Karen Thompson at (905) 521-2100 ext.12437 for more information.
Overview: To utilize the FitJoints multimodal frailty intervention to build resilience of patients undergoing joint replacement surgery to improve post-operative outcomes. The investigators hypothesize the FitJoints multimodal frailty intervention, with exercise, nutrition and medication optimization, will reduce frailty and pain while improving function and quality of life.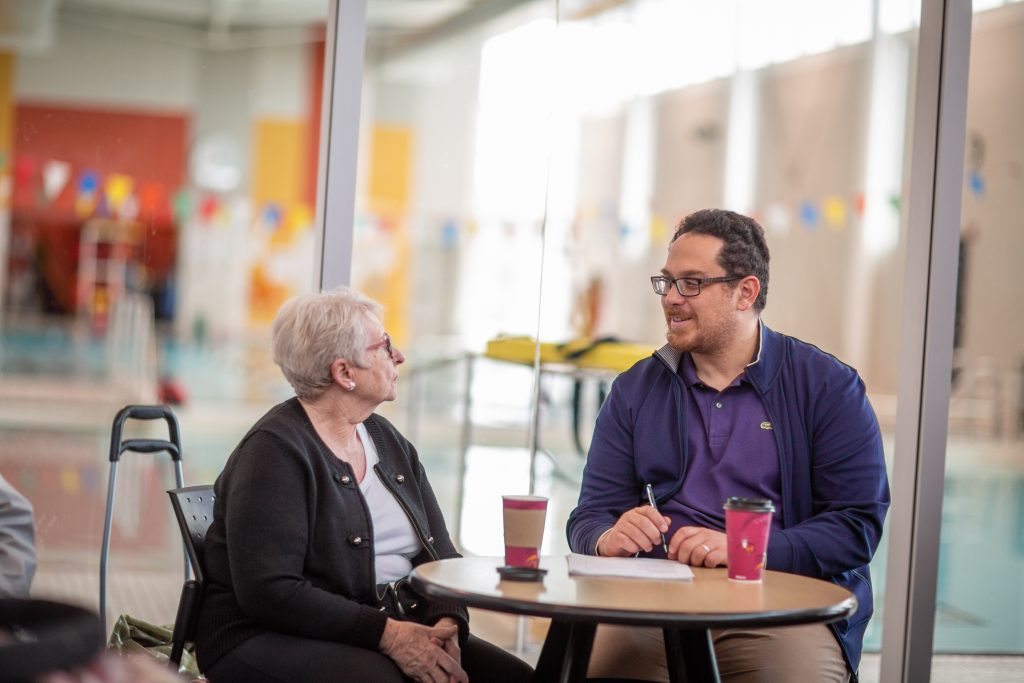 ClinicalTrials.gov Identifier:

NCT05100966

Study Type:

Interventional

Participants (N):

192

Allocation:

Randomized

Intervention Model:

Parallel Assignment

Masking:

Double (Investigator, Outcomes Assessor)

Primary Purpose:

Prevention

Intervention Description:

Exercise: The study physiotherapist will prescribe an exercise program tailored to the participant's individual ability and preference with functional movements to mimic activities of daily living.

Nutritional consultation and protein supplement: The site research assistant will coach participants to improve their nutrition, determine their daily protein target, and provide educational tools on how to achieve their target. Protein supplements will be provided to participants.

Vitamin D: Participants will be provided with vitamin D3 (1000 IU) tablets to reduce the risk of falls and to preserve muscle strength and functional ability. They will be instructed to take one tablet daily for the duration of the intervention period.

Medication optimization: The study pharmacist will conduct a medication review and provide, if required, recommendations for medication optimization.

Primary Outcome

Between-group difference in physical performance assessed by the Short Physical Performance Battery (SPPB), which consists of the following sub-components:

4-meter walk test (walking speed): measured in seconds, scored 0 to 4

Chair rise: the ability to rise from a chair without arms: measured in seconds, scored 0 to 4

Standing balance test: measured in seconds, scored 0 to 4

Sub-component scores will be aggregated to produce an overall SPPB score, with higher scores indicating lower level of frailty [range 0-12].